---
4 July 2013, 11:59 PM ET, Purdue University, West Lafayette, IN
I am at Purdue. I spent four years here half a century ago. Had dinner with niece Amanda and her family, then walked around (a part of) the campus, then watched fireworks. Amanda was here ten years ago, a 2003 graduate, and a member of the Purdue All-American Marching Band. Here she is pointing at herself in a picture of the band.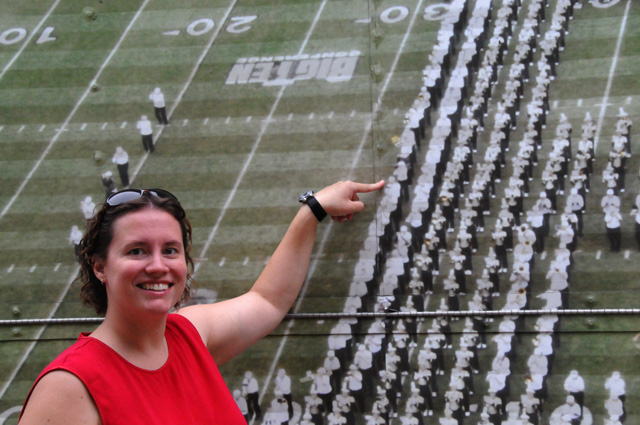 I am getting ahead of myself. Let me go back to the beginning of the day, 205 miles ago. I left Merrillville to ride in Michigan. Here's proof (or very good Photoshopping) that I had the bike in Michigan.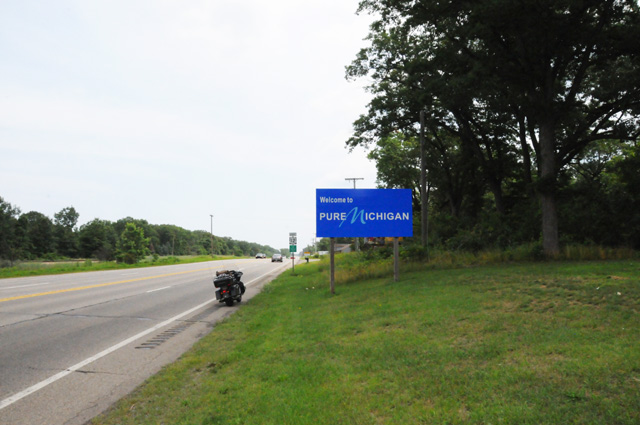 Actually, in the picture, only the front wheel is in Michigan. The rear wheel is in Indiana. I did get both wheels in Michigan, and went on to spent more time in Michigan than I did in Canada, I had a chocolate milk shake. After I finished my culinary delight, I went back to Indiana to go to Purdue. I didn't go the fast way, I went out of my way to go the old route from Merrillville which is US41 south to US52, the way you went before the Interstates were built, which was the case half a century ago.
On the way to Michigan, I rode to Lake Michigan to get a picture of the Indiana Dunes. Here's Mount Baldy.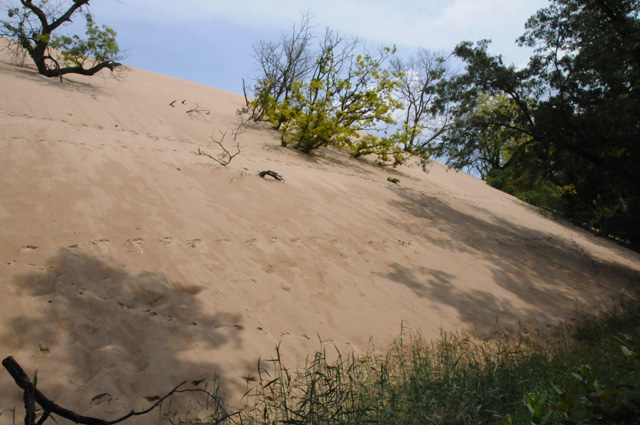 I'm sorry I cannot show you more of Mount Baldy, I could not get any further away to get the picture because of all the trees. Here are two pictures looking out over the dunes and the Lake.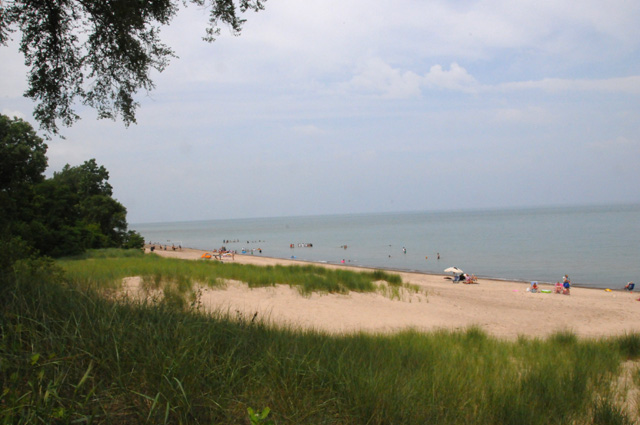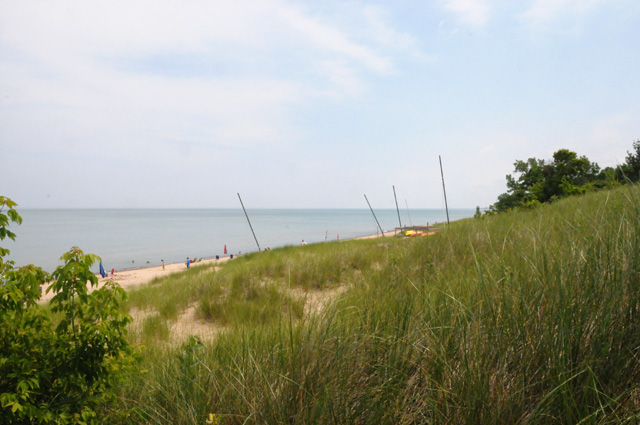 Then it was on to Purdue, founded in 1869.
Here's an after dinner shot of Justin, Amanda, Carson, Duncan, and me.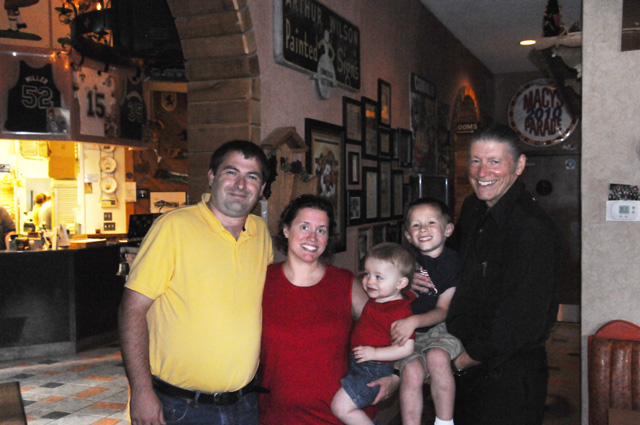 After dinner, I had a chat with the founder, John Purdue.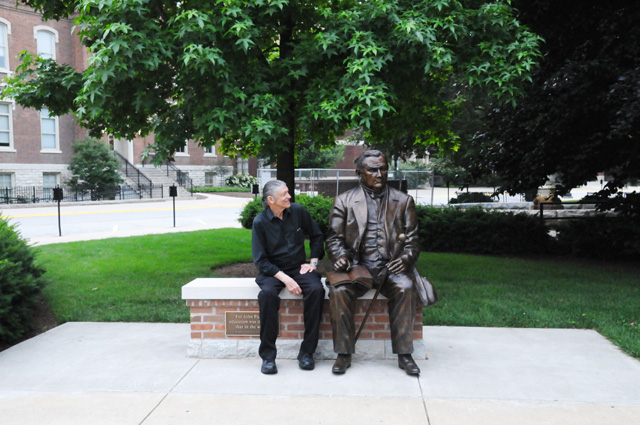 This is the Purdue Memorial Union. The Union Club Hotel is in this building.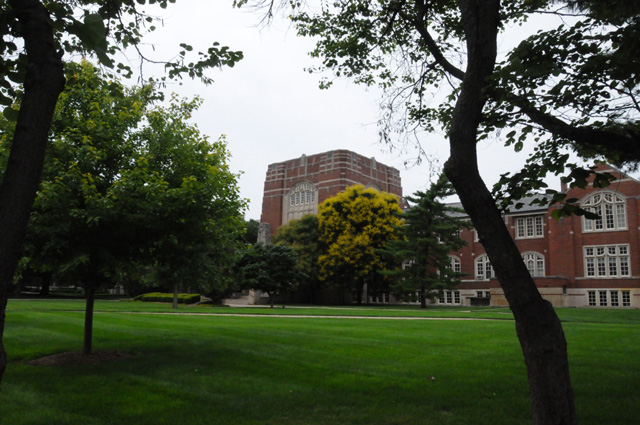 This fountain has been moved.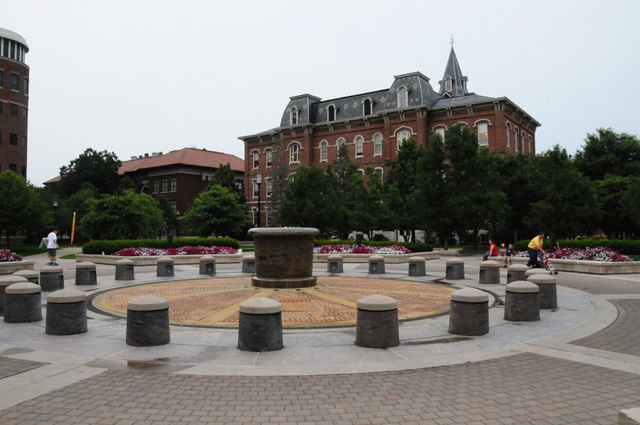 It used to be in front of this building.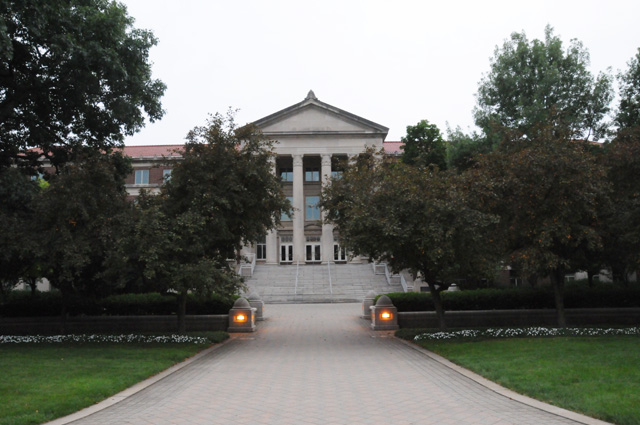 We are standing in a natural ampitheater. I am clapping my hands to hear the effect.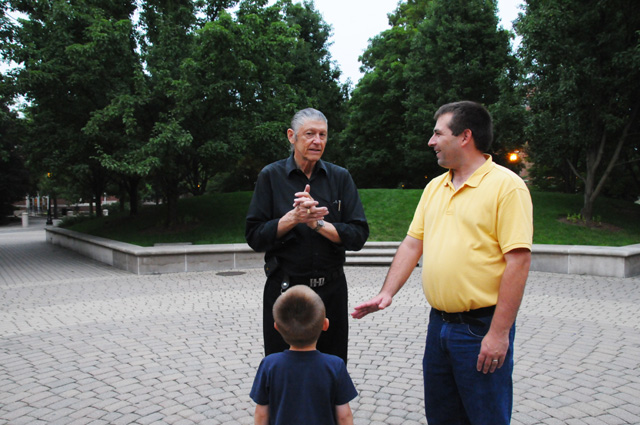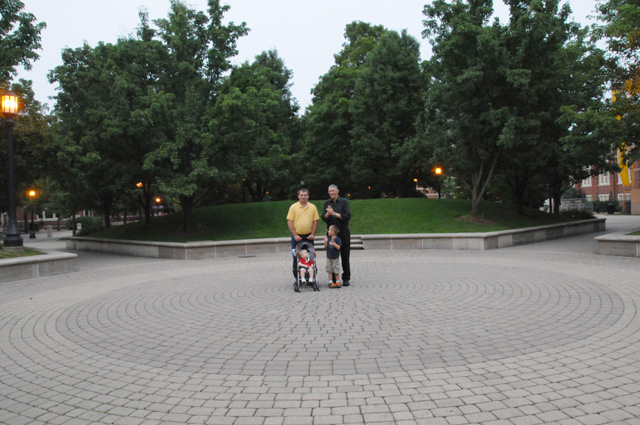 Dinner and the campus walk are over, and the guys are sitting in the back of Justin's pickup waiting for the fireworks to start.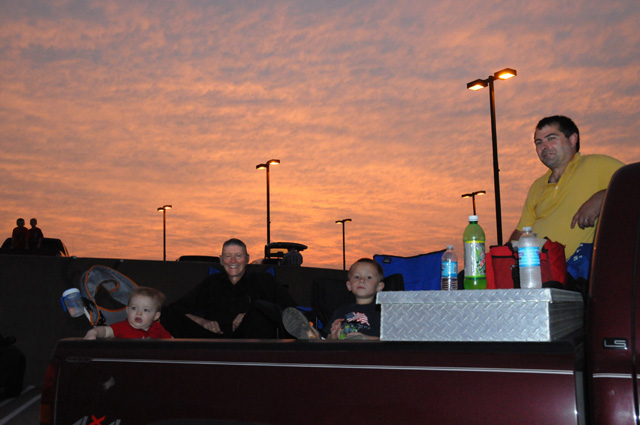 Here's one shot of the fireworks.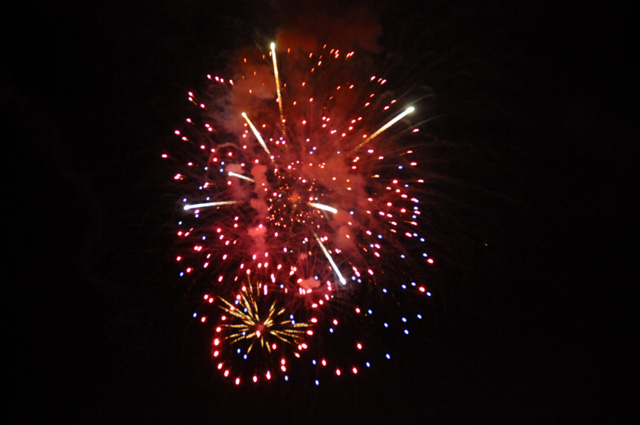 ---