---
8 July 2013,m 11:50 PM ET, Cordele, GA
In some ways today was the most tiring day I have had. Rain had a lot to do with it. During the later afternoon, I had to stop multiple times because I didn't feel right. I wish it would just rain, or not rain. Not both. When I am in and out of showers, I have to wear the rain gear all the time. When I am in rain it is OK. When I am not, it is miserable. I overheat.
I had trouble with my boots again this morning. The left boot took about 10 seconds to get on. Not normal, but acceptable. The right boot took a few minutes. It is still very tight. I always had my gaiters on during the rain today. Hopefully the boots are not worse tomorrow morning.
On a positive note, I had a chocolate shake. It made me feel much better. For a while, anyway.
I rode 507 miles today. I have 10,524 total. It is 450 miles to home. Will I have 11,000? You will have to check back tomorrow to know. Any guesses?
I left Nashville late this morning, I was up late last night and I slept late this morning. I do not set an alarm, I get up when I wake up. I decided to follow a suggestion by Dean, I went to Birmingham to see the Barber Vintage Motorsports Museum. There are more than 1200 vintage and modern motorcycles and racecars there, mostly motorcycles. I took several pictures, but I will show you only a few.
Can anybody tell me why it rains when I go to a motorcycle museum?
Entering Alabama from Tennessee on I-65, I saw a big rocket. I parked my bike at the foot of the rocket to compare them.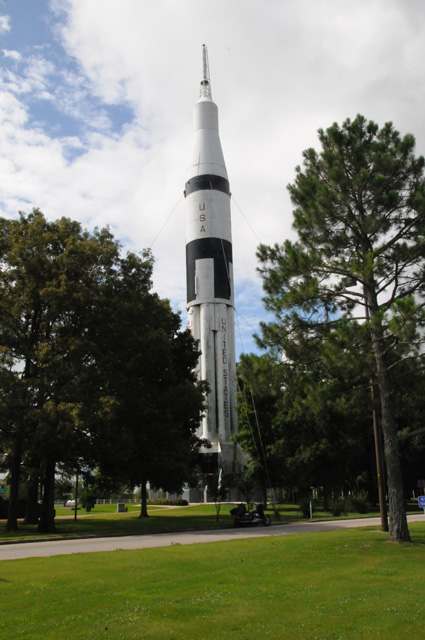 Can you see my bike near the base of the rocket? This is a Saturn IB, it is 224 feet tall. It was a 363 feet tall Saturn V that took astronauts to the moon.
Now some motorcycle pictures.
Here is an 1885 Maybach Daimler Reitwagen. It weighs 110 pounds and went 7 miles per hour. It is one of the very first motorcycles to be built.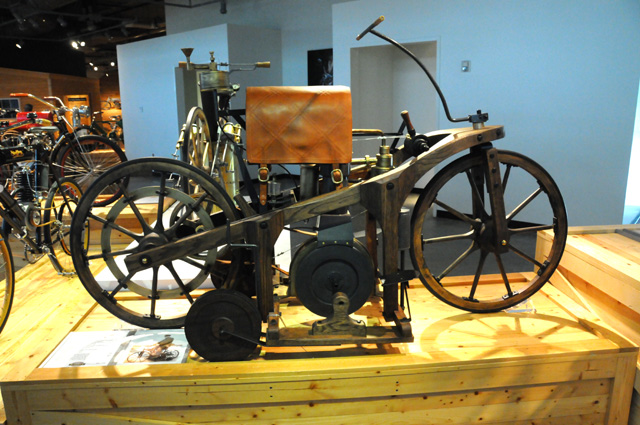 This is an 1867 Roper Steam Velocipede.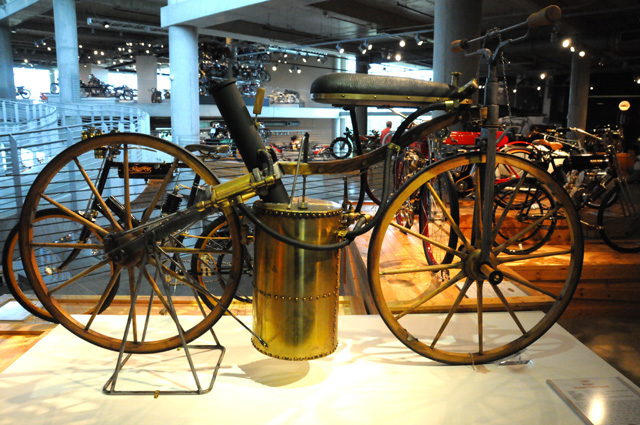 This is a 1925 Boehmerland, the oldest known to exist.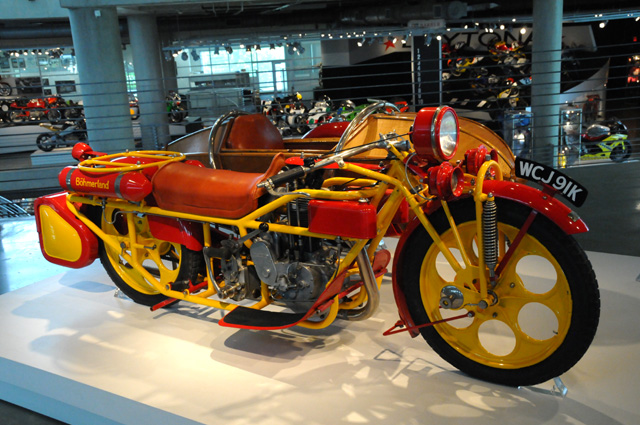 This is what I need when it rains.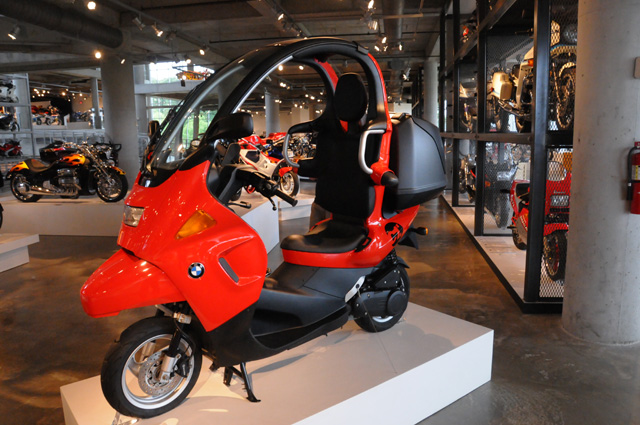 This is a 1948 Marmon/Schwinn. It has 3 1/4 horsepower. It can go 35 miles per hour and deliver 90 miles per gallon. The Marmon Products Company was established by Zeppo Marx, the youngest of the Marx brothers.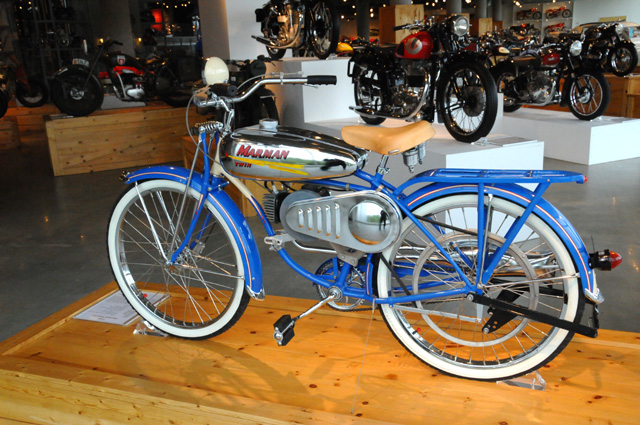 An Indian Scout.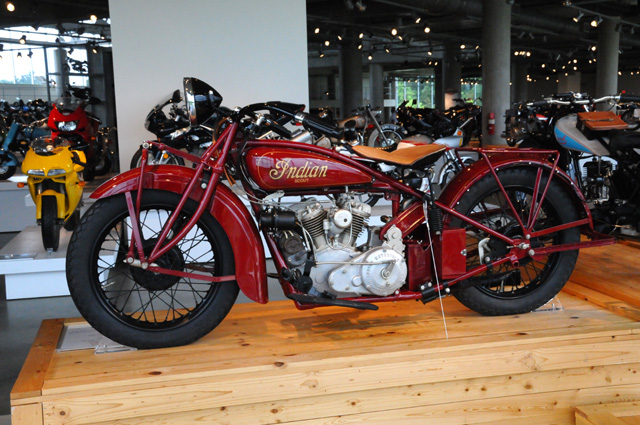 This picture gives you an idea of what the museum looks like. You see one floor straight ahead, one above, and one below. There are five floors altogether.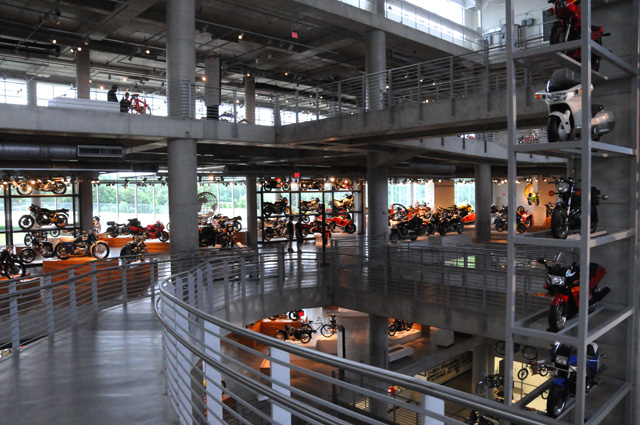 This Formula 1 car was driven by Rene Arnoux. Hanna and I may have seen this car run at Watkins Glen.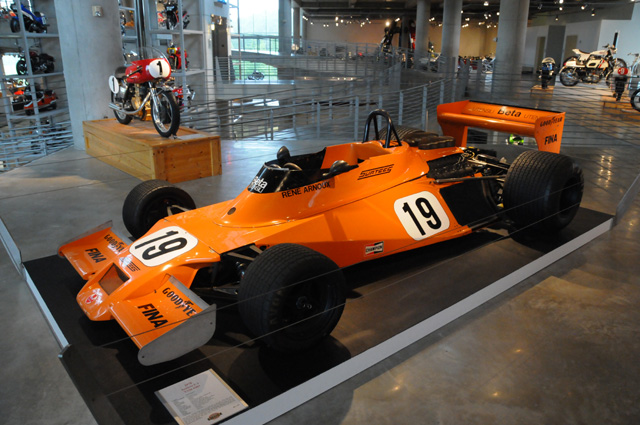 Hanna and I may have seen this Lotus John Player Special run also.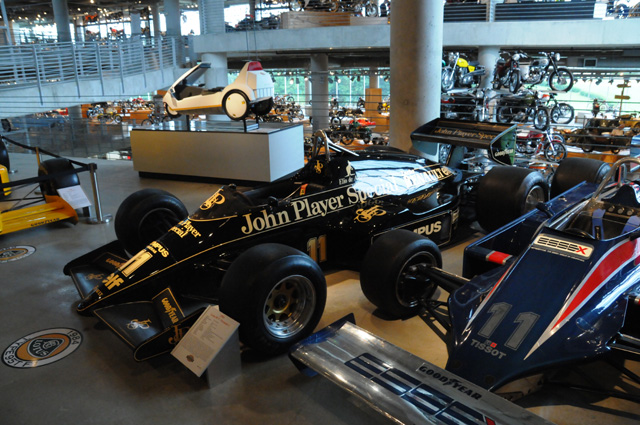 There were several race cars on this floor, many were Lotus.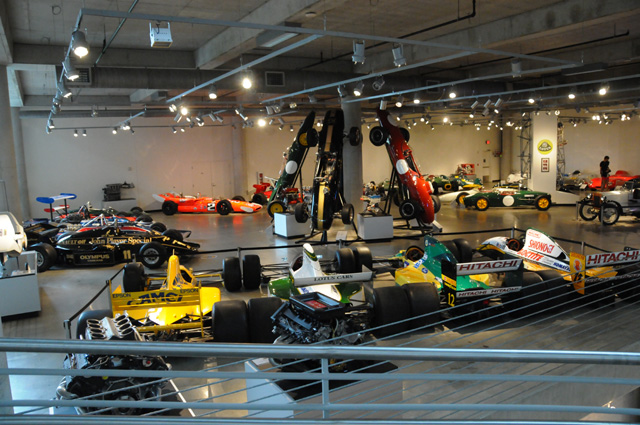 That's it for today. Tomorrow will be my last day on the road. This will have been my longest mileage ride, but not my longest time ride.
Good Night.
---