---
9 July 2013, 10:30 PM ET, North Palm Beach, FL
My US Northwest Ride has come to an end. I am home. I rode 493 miles today and have a grand total of 11,016 miles in 31 days. I will write a wrap up tomorrow, please come back and see my conclusions. I have not thought much about them yet, but I will before writing my wrap-up page.
I had no rain today, although I thought I would. There had been thunderstorms over much of the Florida Turnpike, but they had dissipated by the time I rode through the area. I had a late arrival home, it was 7:30 PM. I do know one of my conclusions, I had too many miles per day, which meant I had to ride later than I would prefer each day.
Today mostly was about getting home.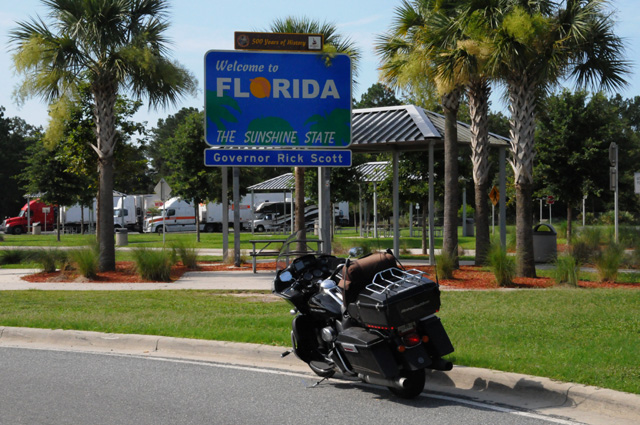 I just had to stop in front of this sign at the Florida Welcome Station on I-75, blocking incoming traffic, to get the picture.
I stopped to see somebody in the family on the way through the Gainsville area. This lady and I knew each other as children, but we have not seen each other since we were teenagers. This is Cookie and her husband Dave. Cookie is my cousin, she lived with us for a year or two during high school.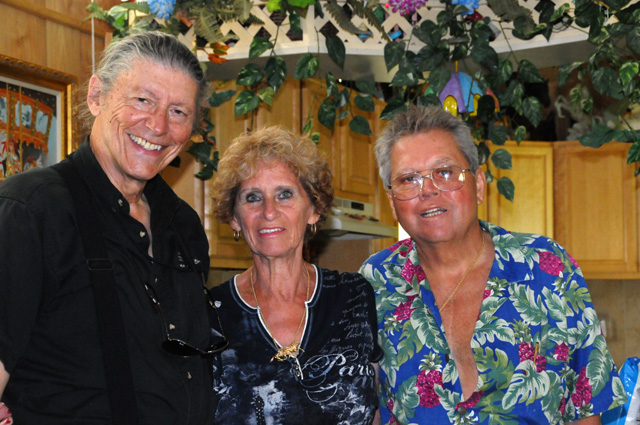 When I got back to the North Palm Beach area, I had to run past Juno Beach and see if the Atlantic Ocean was still there. It was. It was not sunny like it was when I took my departure picture on June 9. In fact, this evening when I was there it was spritzing rain.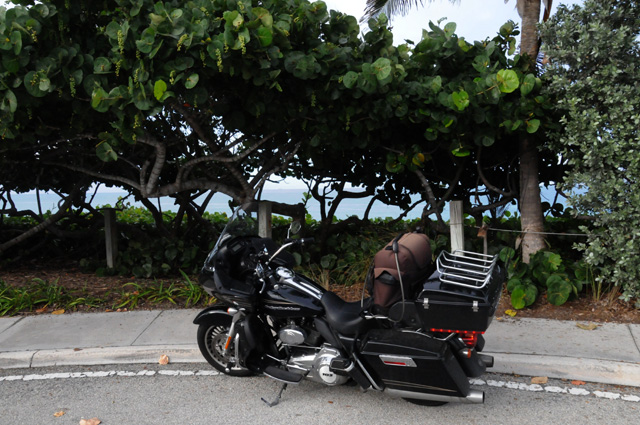 When I got home, my ladies were very happy to see me, and I was very happy to see them. They even had some red roses to welcome me home.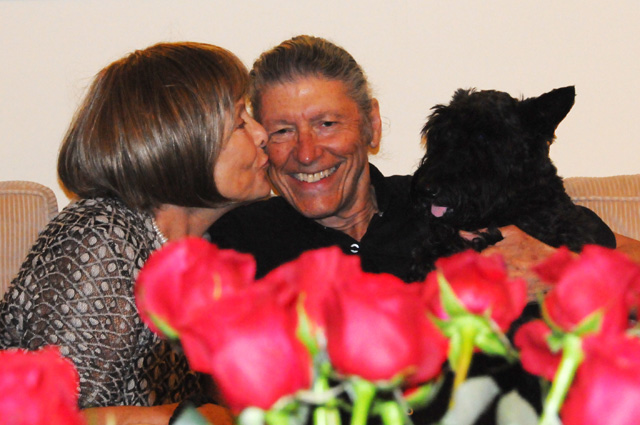 ---