---
21 June 2013, 10:00 PM PT, Rohnert Park, CA
This morning I woke up at 7:15, that is the latest awakening I have had on the ride. This evening I quit earlier than normal. Maybe that tells me something, that I needed to take it easier today, and that is just what I did. Only 165 miles today. I have 4,591 total now. Either I am reaching half the miles I will do, or I will do more miles that I expected. Bet you it is the latter.
I rode straight to San Francisco, on I80. Met up with friend Steve and had a cup of coffee. Then I headed out to see parts of San Francisco that I had in mind. First, I had to make up for my stupid error last year -- I took a picture only to discover after I had left San Francisco that I blew it on the picture. So, here's the fixed picture from last year. Some of you may know what I am talking about, some of you may not. If you want to see the stupid error, click here.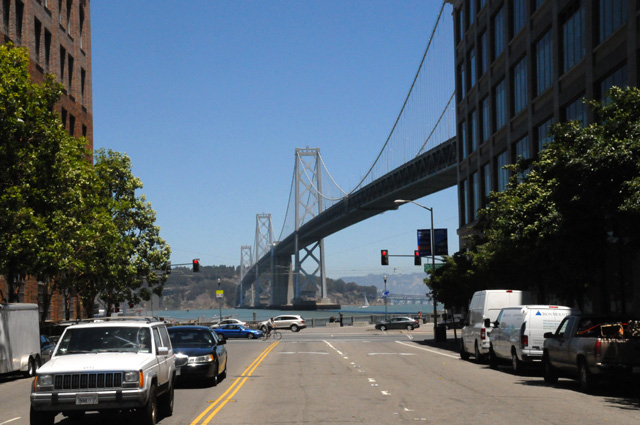 It took a long time to figure out where I had taken the picture last year, but finally I found the spot, got the picture, then headed to my next target. The target was Sutro Tower, but on the way I went past this landmark which I remembered, Hanna and I have been here, it is one of the 21 Spanish missions in California, Mission Dolores. The old original mission is on the left, partially hidden by the tree, the new one (1918) is the large structure.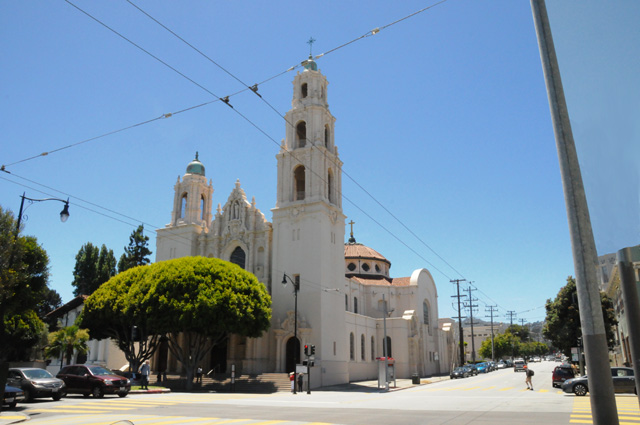 I continued my journey to Sutro Tower. Last year, shortly after I left San Francisco, I read an article that claimed that the people of San Francisco have grown to love the Tower having hated it for years. I don't know how true that is, but that's what the article claimed. It made me wish I had taken a picture of the tower. Having been in the broadcast bussiness during part of my professional career, it seemed appropriate. Several television stations have their antenna on Sutro Tower. So, this time I got Sutro Tower.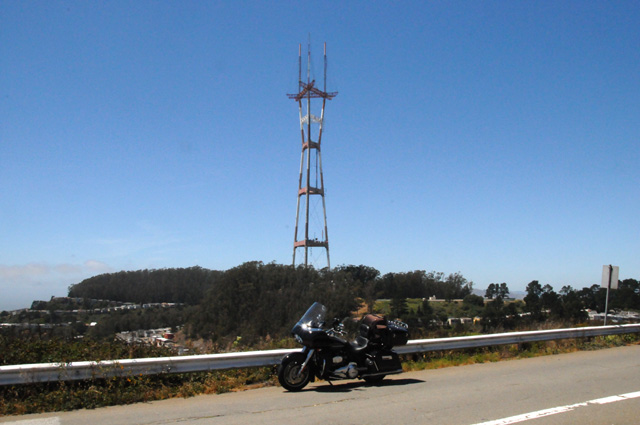 Sutro Tower is between the Twin Peaks, so while I was up there, I got some pictures looking down on San Francisco.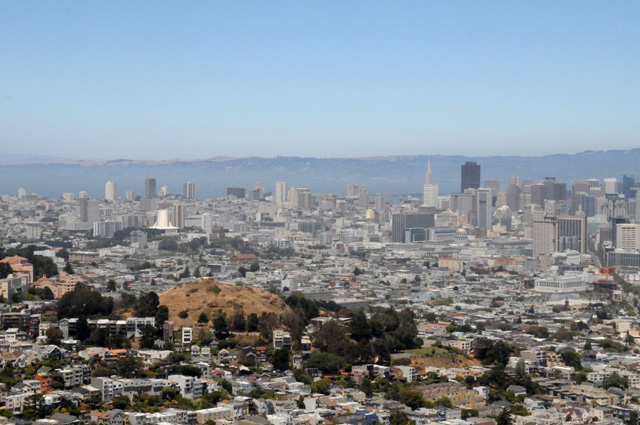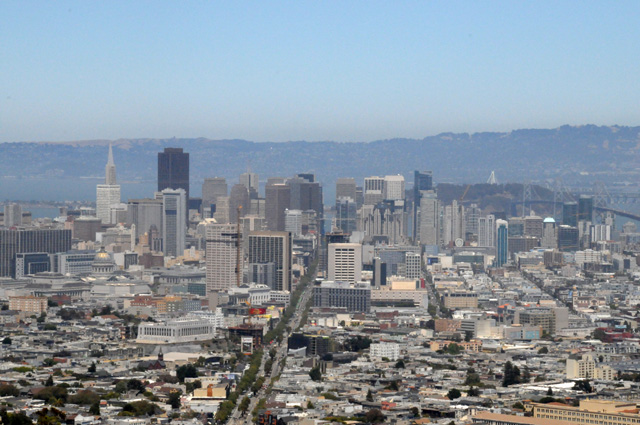 Then it was time to return to my overall mission, my ride. I headed to the Golden Gate Bridge, but stopped first to get a picture of it. It was not my first, it no doubt will not be my last. My first one was approximately January 1, 1964.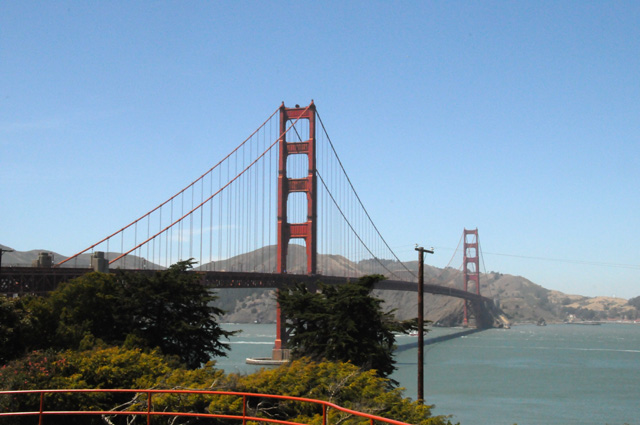 After crossing the bridge, I found California Highway 1 and headed north. This was the first sight I had of the Pacific Ocean, looking south and then looking north.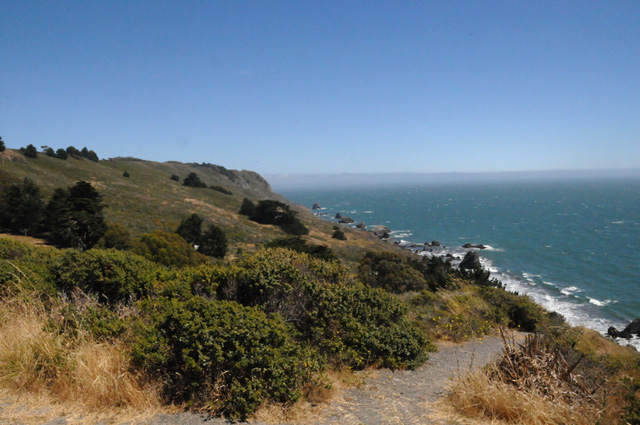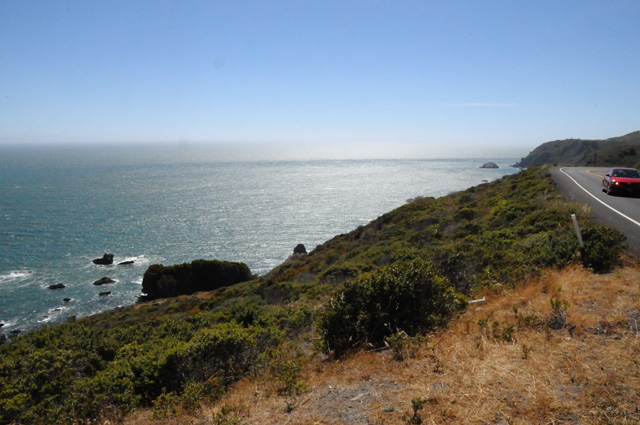 That's it for today, not that many pictures. Tomorrow morning I plan to continue up Highway 1. It's a long way to Oregon, and Highway 1 is slow. We'll see how long I stay on it. Maybe all the way, maybe not.
---